Tyler Sandstrom Certifies on the Captains of Crush (CoC) No. 3 Gripper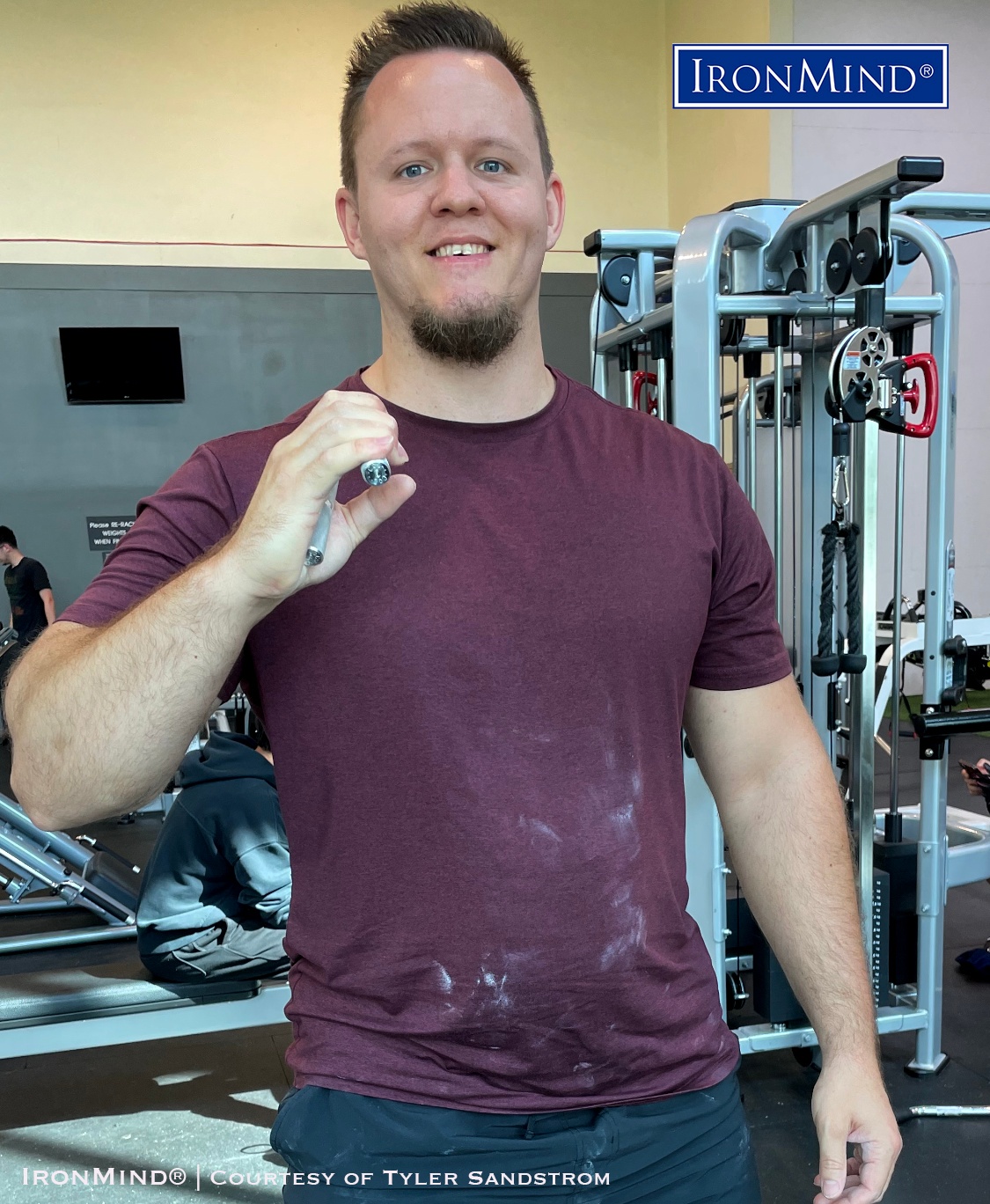 Self described "powerlifter and grip enthusiast" Tyler Sandstrom has cemented his elite status in the grip strength world by getting certified on the Captains of Crush No. 3 gripper.
Sandstrom told IronMind he has been "training on Captains of Crush grippers for almost two years after a friend turned him on to them." He has been "weight lifting for 12 years, gaining over 110 lb. after he was sick with digestive health issues as a young teenager (same height). He said, he "loves helping others improve their strength and health. Next goal is closing the CoC 3.5!"
Here's a video of Tyler Sandstrom's official attempt to close the Captains of Crush No. 3 gripper.
Keep up the good work, Tyler—here's to the CoC No. 3.5!

###


You can also follow IronMind on Twitter, Instagram and on Facebook.
Want to talk grip, strongman, weightlifting . . . everything strength? Visit the IronMind Forum.