Lawrence Gray Certifies on the Captains of Crush No. 3 Gripper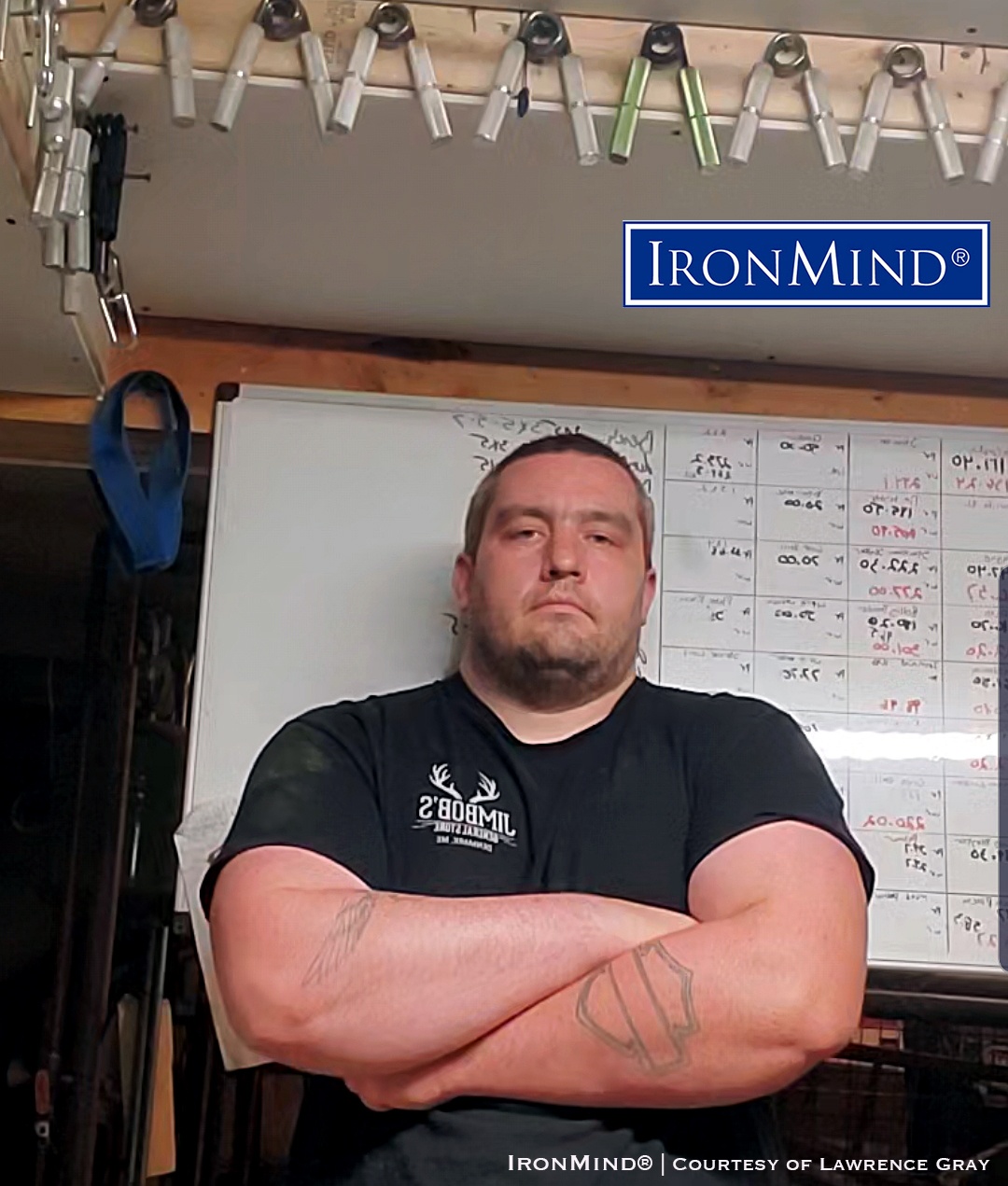 Lawrence Gray gave himself quite a birthday present as he officially closed the Captains of Crush (CoC) No. 3 gripper the day he turned 32.
Lawrence Gray—a 6' 1', 300-lb. construction worker—has been certified on the Captains of Crush No. 3 gripper. Talk about timing: he did it on his 32nd birthday.
"My uncle was training on the CoCs in the mid/late 90s," Lawrence told IronMind, "and I first tried the No. 1 as a young kid around 8 - 10 years old and I could not close it."
"I train with various grip implements 2-ish time a week and I like doing heavy singles, said Lawrence, adding that he also works with gripper that have been choked or filed.
"I have always wanted to certify since I first saw them in the 1990s when my uncle was training on them," Lawrence said.
Congratulations and late Happy Birthday—it's official: Lawrence Gray has been certified on the No. 3 Captains of Crush gripper.
Here's a video of Lawrence Gray's official attempt.
###


You can also follow IronMind on Twitter, Instagram and on Facebook.
Want to talk grip, strongman, weightlifting . . . everything strength? Visit the IronMind Forum.