Kashirina Rewrites Record Book
Almaty—Taking only five attempts at the World Weightlifting Championships this afternoon, Tatiana Kashirina (Russia) made good use of them as she rewrote the record book for the +75 kg category, cranking out two world records in the snatch, one in the clean and jerk, and two in the total.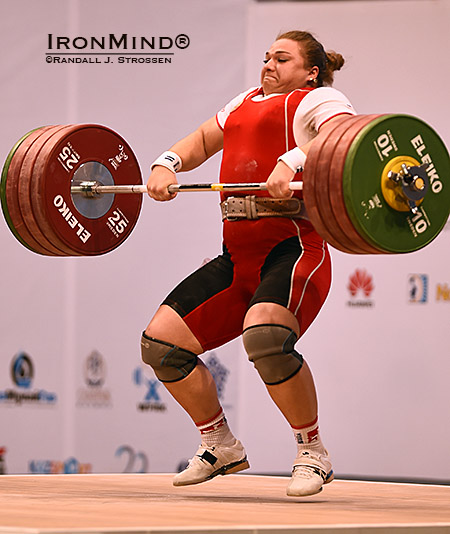 Tatiana Kashirina pulls herself under 193-kg. IronMind® | Randall J. Strossen


Her final marks were 155 kg in the snatch, 193 kg in the clean and jerk, and 348 kg in the total.

###



Visit the IronMind Forum: talk strength, discuss this story. Strongman, grip, Highland Games, Olympic lifting, stones and more.

You can also follow IronMind on Twitter and on Facebook.