Jermiah Merciconah Certifies on the Captains of Crush No. 3 Gripper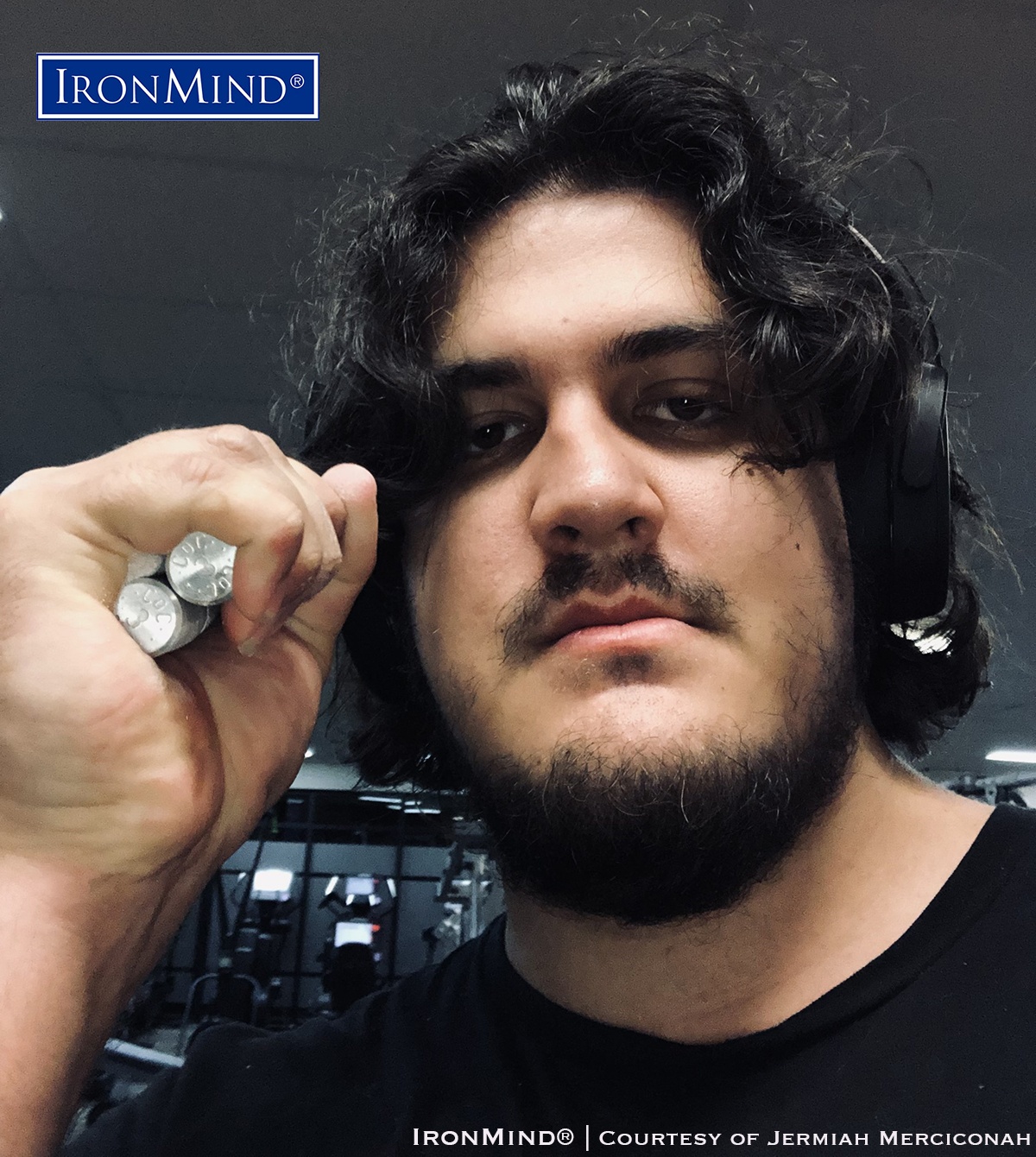 Congratulations to Jermiah Merciconah, who has just certified on the Captains of Crush No. 3 gripper—proving he's got a world-class crushing grip.
"I like to train around once a week; that's when my hands feel freshest. I do grippers after heavy bench press [because] that always warms them up great. Then I do a single rep on the CoC No. 2 to get the pops out of my knuckles and than start doing set of 3 -5 on the No. 3 with a wide set," Jermiah told IronMind.
Supplemental training comes in the form of Jermiah's job: "I'm a warehouse worker so I mostly carry heavy boxes around in a pinch grip.
"I come from a musician background, playing the piano from a young age. I think that's where my natural hand dexterity comes from. I'm not going to say the same thing everyone says and say I wanna certify on the CoC No. 4, but I definitely think the Captains of Crush No. 3.5 is well within my reach," said Jermiah.
Here's video of Jermiah Merciconah's official attempt to close a Captains of Crush No. 3 gripper.
###


You can also follow IronMind on Twitter, Instagram and on Facebook.
Want to talk grip, strongman, weightlifting . . . everything strength? Visit the IronMind Forum.