Ben Helms Certifies on the Crushed-To-Dust! Challenge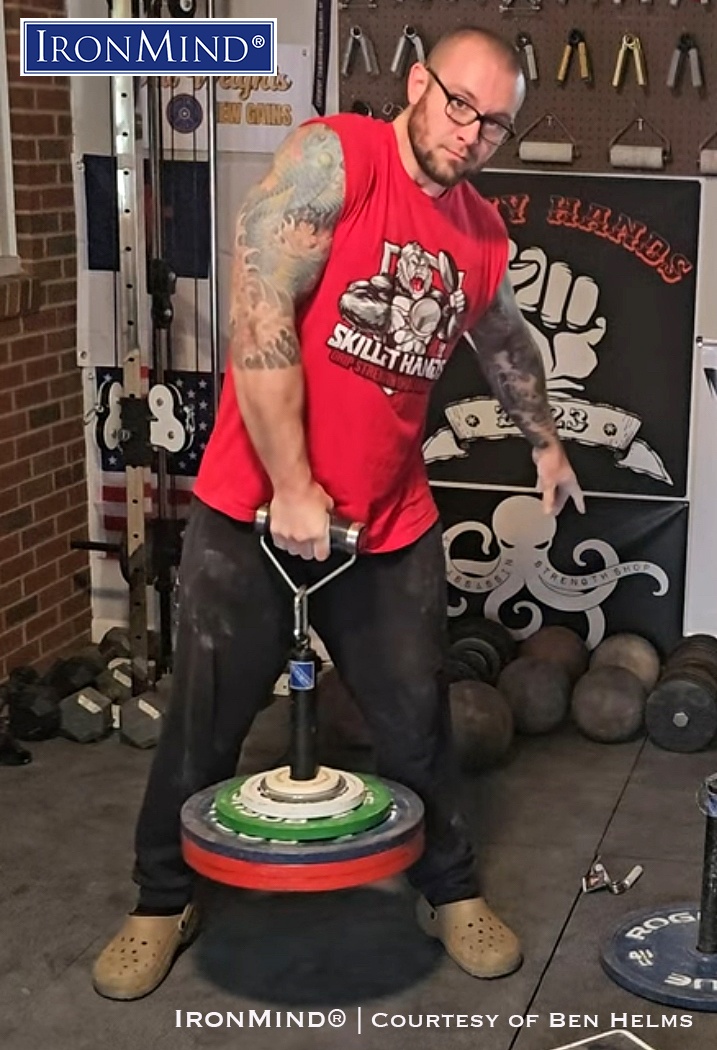 Ben Helms, continuing to make his mark on the grip strength world, has just been certified on the Crushed-To-Dust! Challenge, the popular universal standard for superior all-around grip strength.
"I have been doing grip training for about 15 months now," Ben told IronMind. "I love collecting different Thomas Inch Dumbbells and different types of blobs and block weights.
"My current goals for my grip training are to deadlift 300 lb. on a 3" Saxon bar and deadlift 500 lb. on the IronMind axle during a competition.
"In training, I have successfully deadlifted 500 lb. double overhand on the IronMind axle and have also lifted 280-lb. on a 3" Saxon bar. One of my most proud achievements in grip was becoming the lightest man to one-hand clean the Thomas Inch Dumbbell at 225 lb. body weight.
"Since my first successful Inch clean, I have cleaned the Inch dumbbell over 200 times," Ben said.

###


You can also follow IronMind on Twitter, Instagram and on Facebook.
Want to talk grip, strongman, weightlifting . . . everything strength? Visit the IronMind Forum.