Alexey Tyukalov Certifies on the Crushed-To-Dust! Plus Challenge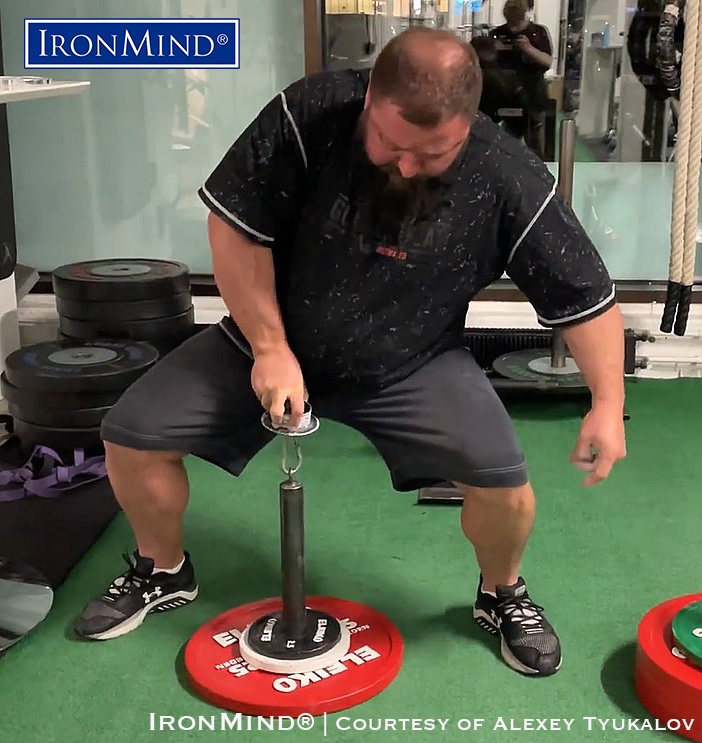 Building on the worldwide popularity of the Crushed-To-Dust! Challenge, earlier this year IronMind introduced an elite variant: The Crushed-To-Dust! Plus, and the first man to certify on this test of world-class all-around grip strength is longstanding top international gripster Alexey Tyukalov (Russia).
Alexey "Tank" Tyukalov, one of the top names and most active and accomplished competitors in the grip strength world has competed around the planet, and his resume includes a 10+ year track record in top California grip contests.
Tyukalov initially hit IronMind's radar when he certified on the Captains of Crush No. 3 gripper, but that was just the beginning as his grip strength credentials include being a former world record holder on both the CoC Silver Bullet Hold and the Rolling Thunder max weight pull-up.

Tyukalov is the current world record holder on the Rolling Thunder one-hand deadlift, one of the most coveted world records in the grip strength world and it represents the realization of Tyukalov's goal set early in his grip strength career.
Count Alexey Tyukalov's certification on the Crushed-To-Dust! Plus Challenge as the latest feather in his cap, and being the first man to accomplish this gives further testimony to Tyukalov's place in grip strength history.
Here's a link to Alexey Tyukalov's official attempt on the Crushed-To-Dust! Plus Challenge.
###


You can also follow IronMind on Twitter, Instagram and on Facebook.
Want to talk grip, strongman, weightlifting . . . everything strength? Visit the IronMind Forum.